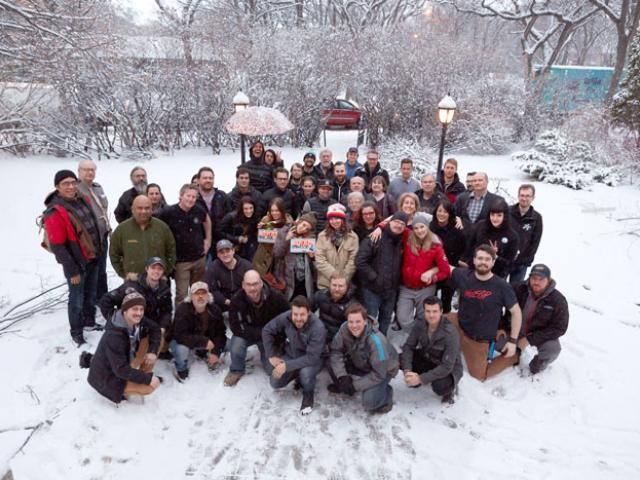 Production recently wrapped on the feature film The Midnight Man, written and directed by Travis Zariwny (Cabin Fever.) Starring Gabrielle Haugh, Grayson Gabriel and Kyle Strauts, and featuring horror icons Robert England (A Nightmare on Elm Street) and Lin Shaye (Insidious), the film shot for 20 days in a gothic-style house in a Winnipeg neighbourhood.
Focusing on a girl and her friends who play a risky game that involves summoning a fearsome and manipulative creature known as The Midnight Man, the film references the classic urban legend, with elements from the low-budget Irish 2013 feature.
Producing the film is Frankie Lindquist under her new label Scooty Woop Elite along with Cassian Elwes of Elevated Films (Knock Knock). Executive producers are Phyllis Laing, Robert Barnum, Dave Hansen and Devan Towers.