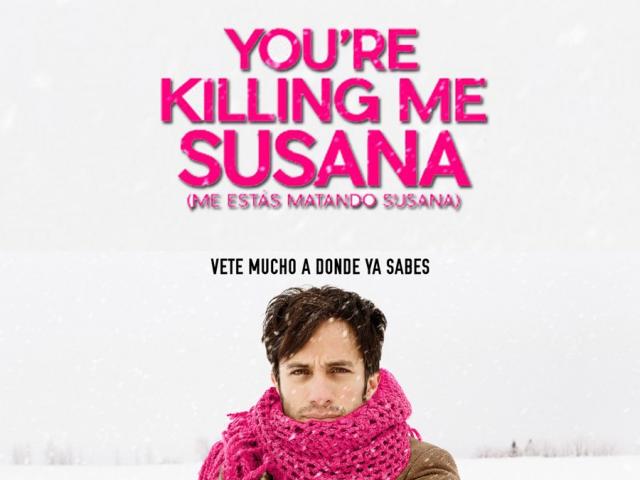 WINNIPEG, May 4, 2017
Buffalo Gal Pictures is proud to announce that "You're Killing Me, Susana"  ("Me estás matando Susana") (working title "Deserted Cities"),  has been nominated for six Ariel Awards (Mexico's Academy Awards).
The Mexico- Canada – US production starring Gael García Bernal and Verónica Echegui  was produced and directed by Roberto Sneider of Cuevano Films.  Buffalo Gal Pictures' Phyllis Laing executive produced and Liz Jarvis co-produced the film.  It was shot in Manitoba and Mexico, with financial investment from MANITOBA FILM & MUSIC.   Crew and cast travelled to both locations from the US, Canada, Mexico, Spain, Argentina, Peru and Iceland.  
Buffalo Gal Pictures congratulates all the nominees, and also celebrates the contribution of the late Stan Mak, who received a personal nomination as part of the sound team.   
The film was nominated in the following categories:
Best Film
Best Actor: Gael García Bernal
Best Direction: Roberto Sneider
Best Production Design: Eugenio Caballero
Best Adapted Screenplay: Luis Cámara, Roberto Sneider
Best Sound: Fernando Cámara, Stan Mak, Jaime Baksht, Steven Avila, Trip Brock, Michelle Couttolenc