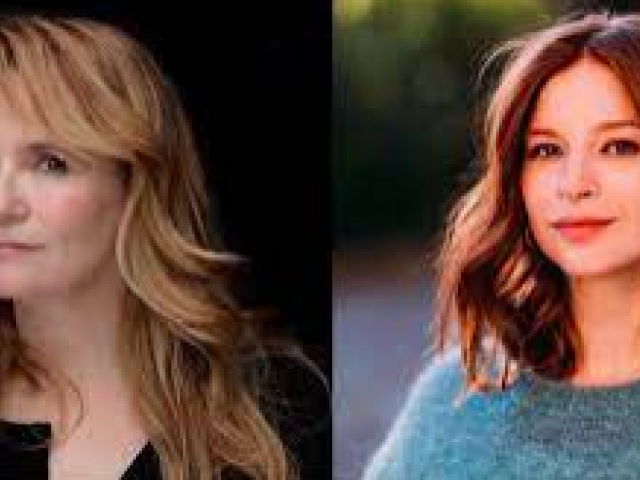 BELL MEDIA - THE LEDE:
TORONTO (July 22, 2022) – CTV and Entertainment One (eOne), together with Buffalo Gal Pictures, today announced that award-winning television and film actress, director, and producer Lea Thompson (Back To The Future, CAROLINE IN THE CITY) and acclaimed Canadian actress Stacey Farber (VIRGIN RIVER, SCHITT'S CREEK) will headline the upcoming CTV Original procedural series, THE SPENCER SISTERS.
A CTV Original series, THE SPENCER SISTERS is produced by eOne together with Buffalo Gal Pictures with the participation of the Canada Media Fund and the Bell Fund, and is distributed internationally by eOne. The series is executive produced by McCullough and Jenn Engels, who are both co-showrunners. Jocelyn Hamilton serves as Executive Producer for eOne. Phyllis Laing and Jennifer Beasley are executive producers for Buffalo Gal Pictures. For Bell Media, Carolyn Wu is Development Executive; Rachel Goldstein-Couto is Head of Development, Original Programming; Mitch Geddes is Production Executive; Sarah Fowlie is Head of Production, Original Programming; Carlyn Klebuc is General Manager, Original Programming; Pat DiVittorio is Vice-President, CTV and Specialty Programming. Justin Stockman is Vice-President, Content Development & Programming, Bell Media. Karine Moses is Senior Vice-President, Content Development & News, Bell Media and Vice Chair, Québec, Bell.
https://www.bellmedia.ca/the-lede/press/lea-thompson-and-stacey-farber-cast-as-dynamic-mother-and-daughter-duo-in-ctv-original-series-the-spencer-sisters/