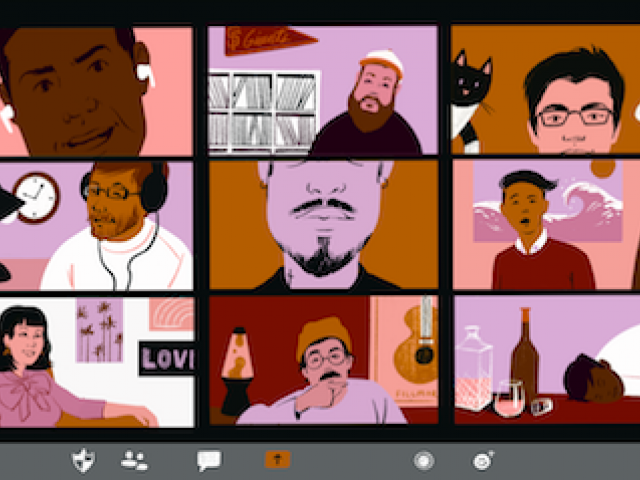 BGP SPEED PITCHING EVENT!
Are you a creative Manitoban?
Do you have a great feature or series proposal?
Do you want to practice your pitching skills?
This is your chance!
Buffalo Gal Pictures is putting out an open call for Manitoba-based writers and creators to pitch us your projects!
HOW IT WORKS
SPEED DATING involves a series of short conversations with potential partners in order to determine whether there is mutual interest
SPEED PITCHING allows you to "match" with a production company development executive to potentially generate interest in your creative project.
You will have 10 minutes to pitch your project.
We recommend treating it like a conversation, rather than reading from a prepared document.
Tell us about you, about your idea, about what inspired you to create it.
This is your time to shine!
 
THE DETAILS
* Pitch dates: February 25, 26, 2021 / Times: 1pm - 3 pm CT
* Deadline to submit: February 22, 2021
* Confirmed pitch date/time, along with a Zoom link will be emailed to interested respondents.
* The Zoom call will be a group call, so feel free to mingle and chat online (and make more contacts!) with your fellow creatives while you wait to be invited to a breakout room to pitch.
* You will also be required to submit a signed release form to Buffalo Gal Pictures prior to your pitch date.
* Please do not send any creative materials prior to the pitch date - following your pitch, we will request them if interested.
* Please indicate if you do not have wi-fi access, and we can work with you to make alternate pitching arrangements.
* One project per entrant.
If you are interested, please go to: https://docs.google.com/forms/d/e/1FAIpQLScLfJcRZYB6CpBnG1-mYLAfbDpywt6sAVGrQwLjyvMvPFTM6w/viewform
Happy pitching!
An independent production company experienced in both feature film and television production, Buffalo Gal Pictures was founded in 1994. In the three decades since, the company has generated a diverse slate of projects by forging collaborative relationships with creative talent and building successful co-production partnerships domestically and internationally.